FLUORIDES AND ANIMALS INCLUDING PETS.

Australian native animals are somewhat F. tolerant
(Sodium fluoroacetate 1080) is used to kill dingos
(not strictly native to Australia). Mammalian
animals, including humans suffering
with severe fluorosis, yield milk
with a VERY low levels of


fluoride. – 

Nature protects her young!
.
It in interesting that the promoters of
fluoridation ignore animal studies!
.

.
See the sixty + links below (N

ot comprehensive

).
-.-.-.-.-.-.-



«♦» 

 The toxicological experiments have shown that RAINBOW TROUT
Oncorhynchis mykiss is the most sensitive species to fluoride.


This is comprehensive –  – very but disturbing!


Extract: ...In livestock and poultry, broad-spectrum antibiotics such as tetracyclines and fluoroquinolones are widely used; thus, controlling food productions made from these animals is a necessary task. Meat may contain residues of antibiotics, even in low concentrations, which can cause a selection pressure for antibiotic resistance. Therefore, measurement… —




by

H. H. GREEN, D.Sc. 

+ Photos







More from PubMed ⇒  HERE

FLUORIDE TOLERANCE OF DOMESTIC ANIMALS
"Cattle can only tolerate about 6 mg's of fluorine
per kilo of weight.
Sheep tolerate about
22 mg's per kilo,
horses 36 mg's and
pigs 60 mg per kilo of weight.




     ❝…Aquatic organisms living in soft waters may be more adversely affected by fluoride pollution than those living in hard or seawaters because the bioavailability of fluoride ions is reduced with increasing water hardness. Fluoride can either inhibit or enhance the population growth of algae, depending upon fluoride concentration, exposure time and algal species. Aquatic plants seem to be effective in removing fluoride from contaminated water under laboratory and field conditions. In aquatic animals, fluoride tends to be accumulated in the exoskeleton of invertebrates and in the bone tissue of fishes.

The toxic action of fluoride resides is the fact that fluoride ions act as enzymatic poisons, inhibiting enzyme activity and, ultimately, interrupting metabolic processes such as glycolysis and synthesis of proteins.
     Fluoride toxicity to aquatic invertebrates and fishes increases with increasing fluoride concentration, exposure time and water temperature, and decreases with increasing intraspecific body size and water content of calcium and chloride. Freshwater invertebrates and fishes, especially net-spinning caddis fly larvae and upstream-migrating adult salmons, appear to be more sensitive to fluoride toxicity than estuarine and marine animals. Because, in soft waters with low ionic content, a fluoride concentration as low as 0.5 mg F-/l can adversely affect invertebrates and fishes, safe levels below this fluoride concentration are recommended in order to protect freshwater animals from fluoride pollution…❞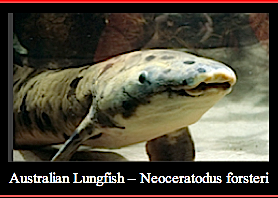 Fluoridation MAY 

♣

have implications for the
Australian Lungfish Neoceratodus forsteri,
a protected species, which inhabit the Wivenhoe Dam,
Burnet 
and Mary River systems, and some reservoirs in
South East Queensland and NSW.
Lungfish first appeared in the fossil record 380 million years ago.

♣ If fluoridated recycled water' is returned to these dams.
Biotechnology (IJEAB) Vol-2, Issue-1, Jan-Feb- 2017
http://dx.doi.org/10.22161/ijeab/2.1.58 ISSN: 2456-1878
Current Status, Toxicology and
Rajinder Kaur, Amita Saxena, Munish Batra*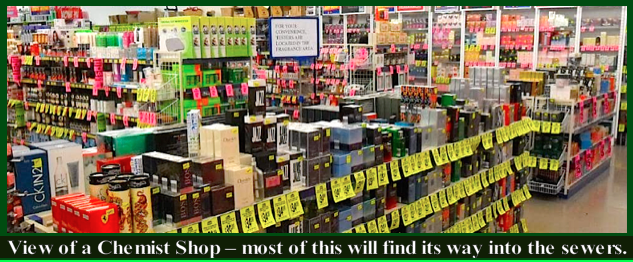 We think so!, I would not want to report it.

ANADROMOUS SALMON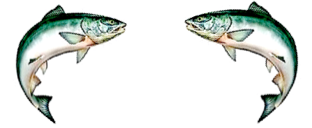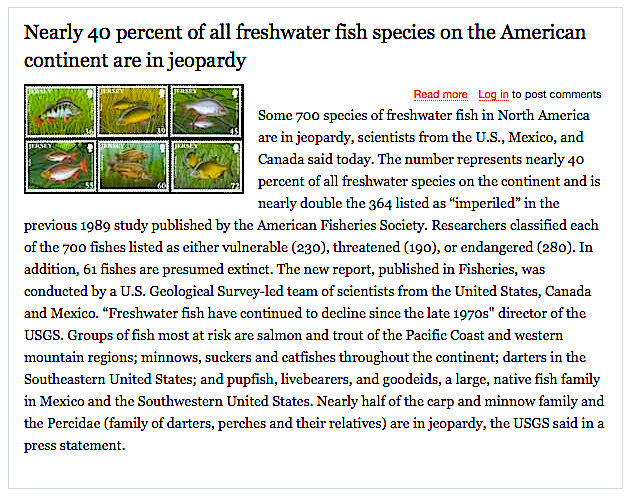 Fluorides MAY explain problems with Australian Bass (Macquaria novemaculeata)
Fluoride can either inhibit or enhance the population growth of algae,
depending upon the fluoride concentration…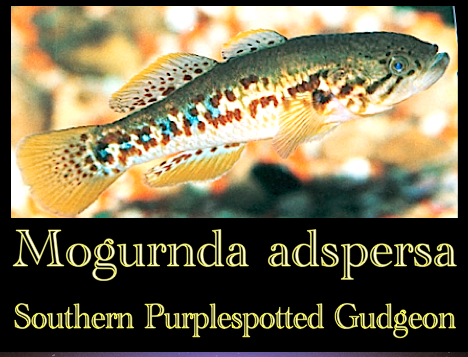 Other Animals Sensitive to Fluorides:


Honey Bees "The Angels Of Agriculture"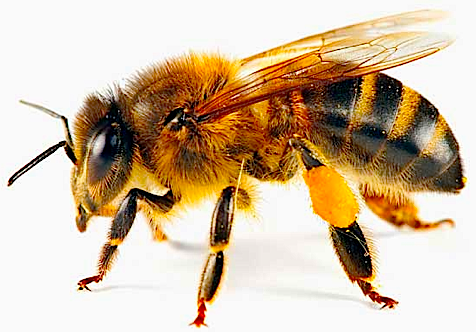 NO MYSTERY HERE !
IN 2009, CHINA (and Taiwan) BANNED FIPRONIL PRODUCTS


CITING TOXICITY TO BEES
Since this scare, several cases of fipronil contamination have been discovered.
Fipronil is a pesticide widely used overseas and also on farms in Taiwan.
Current laws allow 0.002 ppm of fipronil to be detected on tea leaves;
however, starting 2016, no amount of fipronil will be allowed,
officials said yesterday at the Legislative Yuan.



Brussels Airport Signage by: SmOfUs
Fipronil (Manufactured by Bayer) is highly toxic for bees,

*

 crustaceans, insects and zooplankton, as well termites, rabbits, the fringe-toed lizard  and certain groups of gallinaceous birds. It appears to reduce the longevity and fecundity of female braconid parasitoids.
… Fipronil – Fluocyanobenpyrazole, C12H4Cl2F6N4OS, is a slow-acting fluoride based poison. It is a broad spectrum 

insecticide

 that disrupts the insect central nervous system by blocking the passage of chloride ions through the 

GABA receptor

 

and glutamate receptor I(GluCl), components of the central nervous system. This causes hyperexcitation of contaminated insects' nerves and muscles.
✹

 Seeds treated with Fipronil, produce flowers

toxic to the bee's brain —
They get lost going home !
See also
SULFOXAFLOR a systemic insecticide which acts as an 

insect neurotoxin and is a member a class of
chemicals called 
sulfoximines
 which act on
the central nervous system of insects.
[ Including BEES ]
Dr. Axe Dr. Josh Axe, DNM, DC, CNS ⇓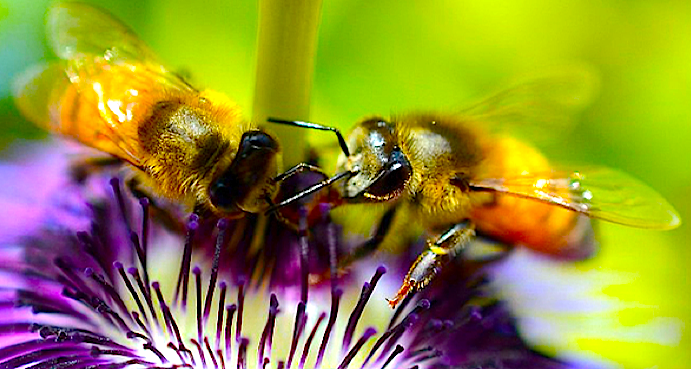 At-a-glance:
1)

 Monsanto is boasting its partnership with 4-H Youth Development Organization, the country's largest and most influential youth organization with more than 6.8 million members in 80 countries worldwide
2)

 According to the annual reports, 4-H is receiving funding from Monsanto, Bill & Melinda Gates Foundation, Cargill, DuPont, United Soybean Board, Coca-Cola, and Pfizer
3)

 Monsanto has been hijacking society at every turn, including government institutions, colleges and universities, media agencies, and so-called 
representatives of "science"
4)

 Monsanto recently attempted to brainwash young children with a 16-page 
book called "Biotechnology Basics Activity Book" full of colourful pages 
and cartoon characters touting the "benefits" of GMO$
5)

 Because aggregate product testing for glyphosate has not been conducted, "glyphosate should be illegal." And that's not all. The FQPA 10x Safety Factor is supposed to be used to give an additional 10-fold margin of safety for those most at risk of pesticide exposures, such as pregnant women, infants and children.
The EPA, however, waived the FQPA Safety Factor for glyphosate, removing the 10-fold safety margin to 1-fold.
Strong evidence also suggests


'

Neonicotinoid Pesticides

'
Manufactured by Bayer, is also a major bee killer.

FIPRONIL IS HIGHLY TOXIC TO MANY FISH.
Fipronil

 – (Contains Fluoride )
It is used in Australia to spray locusts.


 

Henry Miller

has been exposed as a science fraud


and professional liar who shills for Monsanto.

A NON-TOXIC ALTERNATIVE for eradicating insect infestations in grains
and museum objects can be oxygen depriving gases such as nitrogen or 
carbon dioxide, the later being used in sailing ships of old,

⇒

a lighted 
candle placed in the grain barrel prior to it being sealed up. 
No need for poison sprays, food irradiation, fluorides, or bromides etc.
     – Simple safe and cheap  [ but not patentable ] –


Fipronil is broad spectrum insecticide that disrupts the
insect central nervous system by causing hyper
excitation of nerves and muscles.
Fipronil is a slow acting poison.
When mixed with a bait, it allows the poisoned insect
time to return to the colony and kill other
insects 
in the same nesting site.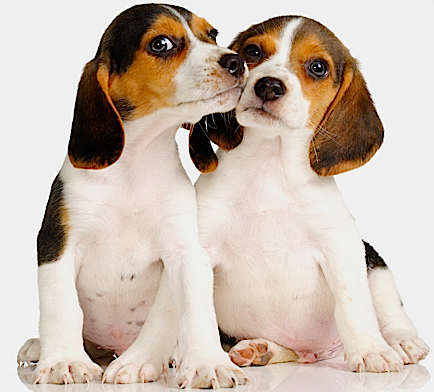 'FRONTLINE' for fleas, on pets contains Fipronil (fluoride)



Australian native wild animals are somewhat F. tolerant. 1080 (Sodium fluoroacetate) is used to kill dingos (dogs) (not strictly native to Australia). Mammalian animals including humans suffering with severe fluorosis, yield milk with a VERY low levels of fluoride.
— 'Nature protects her young' —

⇓ ⇓ ⇓

⇑ ⇑ ⇑

http://www.fluorideresearch.org/411/files/FJ2008_v41_n1_p083-088.pdf

Sometimes Daphnia may be used in certain environments
to test the effects of toxins on an ecosystem, which
makes them an 

indicator genus

 

…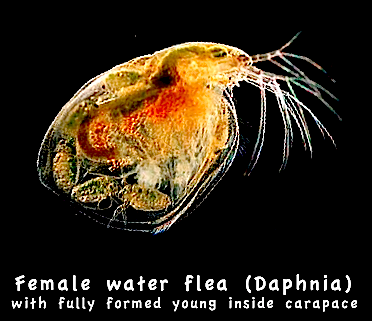 Note: Sodium fluoride (NaF) is not fluorosilicic acid



FLUORIDE IN PET FOOD:
Extract from:
Manataka American Indian Council™
Fluoride – dangerously high levels found in pet food

By Melissa Solis – Houston Pet Care Examiner
Pet food has a new level of danger hiding behind its labels.
Environmental Working Group (EWG) just released a new study that showed high levels of fluoride in eight of ten pet foods tested. Consuming fluoride can lead to many serious health concerns.

Three studies show that boys who drink fluoridated tap water between the ages of 6 and 8 face a heightened risk of osteosarcoma, the rare but deadly form of bone cancer associated with fluoride (Bassin 2006; Cohn 1992; DHHS 1991). Scientists suspect that boys' rapid growth may make them more susceptible to bone cancer (Bassin 2006)
OSTEOSARCOMA IS THE MOST COMMON PRIMARY BONE TUMOUR IN DOGS


It is estimated to occur in over 8,000 dogs each year in the U.S., primarily in larger breeds (Chun 2003; Dernell 2001; Priester 1980; Withrow 1991). According to a recent expert review, the actual incidence is probably higher, since not all cases are confirmed and registered (Mueller 2007). Large dogs with fast growing bones are especially at risk. Only 5% of all osteosarcomas develop in dogs weighing less than 30 pounds and giant dogs generally develop osteosarcoma at a younger age compared to smaller-sized dogs and (Cooley 1997; Misdorp 1979).
A dog drinking adequate water would be exposed to 0.05-0.1 mg fluoride per kg of body weight daily, depending on the dog's water consumption. A 10-pound puppy that eats about a cup of dog food a day would ingest approximately 0.25 mg fluoride/kg body weight/day based on average fluoride content in the 8 contaminated brands tested by EWG.
At that rate, the puppy would consume 2.5 times more fluoride than EPA's legal limit in drinking water.
When fluoride in drinking water is taken into consideration, a 10-pound puppy would be exposed to 3.5 times more fluoride than EPA allows in drinking water.
Large breed puppies may be exposed to even more fluoride…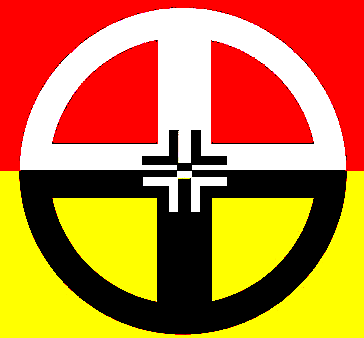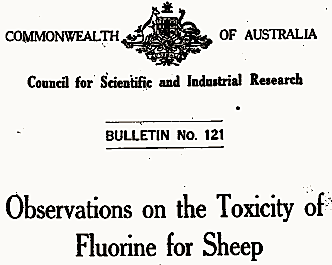 COMMONWEALTH of AUSTRALIA
Melbourne. 1938

PET BIRDS can die an extremely painful 
and
agonizing death when 
exposed to 
fumes
from 

Teflon Cookware

 (contains Fluoride.)

 polytetraflouethylene (PTFE).
Perfluoro-octanoic acid (PFOA), an ingredient of  Teflon.
It is a suspected carcinogen now found in humans,
other animals and plants. PFOA is very persistent.
Released into the environment it looks
as if it will take literally millions of
years to biodegrade.
"Like so many products developed for the sake of convenience without concern for human or animal health, or the environment.
Teflon coated non-stick cookware when heated has proven to be a primary source of a dangerous toxic fluoride derivative, specifically perfluorinated chemicals"


PTFE is odorless and invisible and bioaccumulates.
When heated above 260ºC it is lethal to birds (pets)
and will give humans flu like symptoms.
A Teflon pan reached 721°F in just five minutes as
measured by a commercially available infrared thermometer.

However Safe alternatives are now now available


                                          (from their web site:) ↓
…

 CeraMax
Ceramic cookware is forged with a super-efficient thermal conductive base which instantly radiates heat throughout the entire pan in seconds.100% PTFE and PFOA free Ordinary non-stick pans often contain the chemical compounds PTFE and PFOA in their coatings. These chemicals can alter the original taste of your food and can even release toxins into your food…

⇓  N.Z. : Dept. of Conservation, 1994. ⇓



FLUORIDE AND THE PINEAL GLAND
Department of Biochemistry and Medical Chemistry,
Szczecin, Poland 
Department of Maxillofacial Surgery,
Hospital of the Ministry of Interior,  Kielce, Poland
 Published: 22 April 2020
Original →

HERE
This paper is mostly about humans – however:
EXTRACT: In the pineal glands taken from the common merganser (Mergus merganser), Kalisinskaetal et al. recorded very high fluoride contents (mean > 1000 mg/kg dw), which even exceed the concentrations observed in the bones of these birds.
   Such a high concentration of fluoride in the gland is explained by the incompleteness of the blood–brain barrier in birds, which facilitates the penetration of various substances into the central nervous system.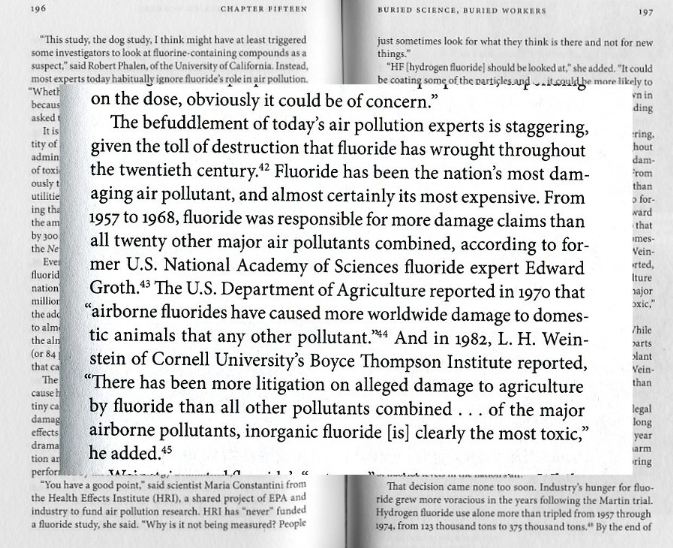 Fluorine Insecticides include Cryolite,
Barium hexafluorosilicate,
Sodium hexafluorosilicate,
Sodium fluoride, and Sulfluramid.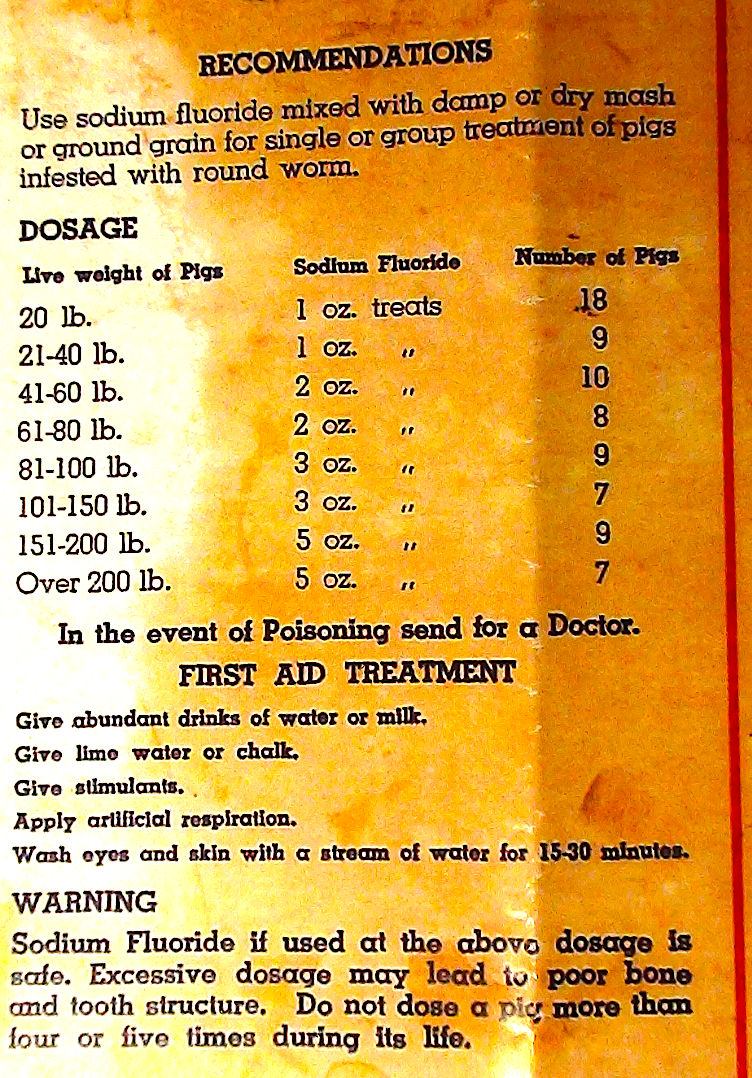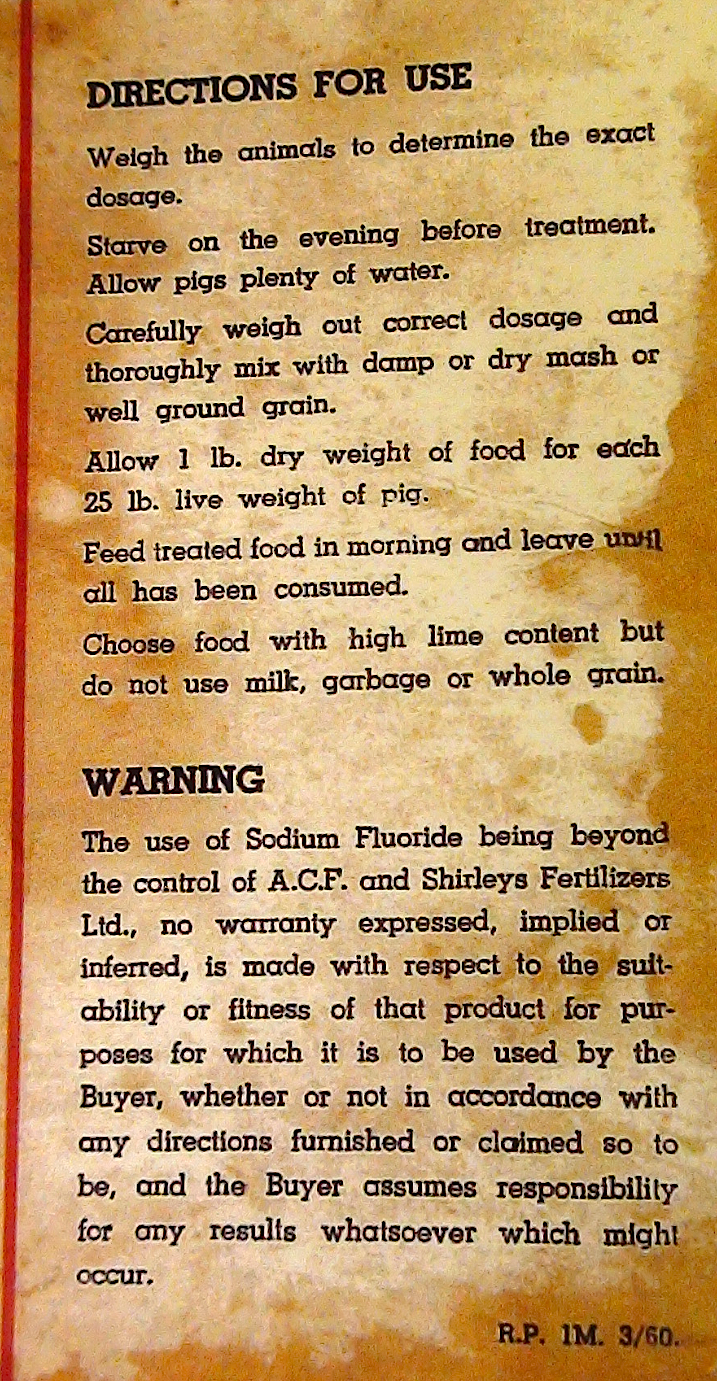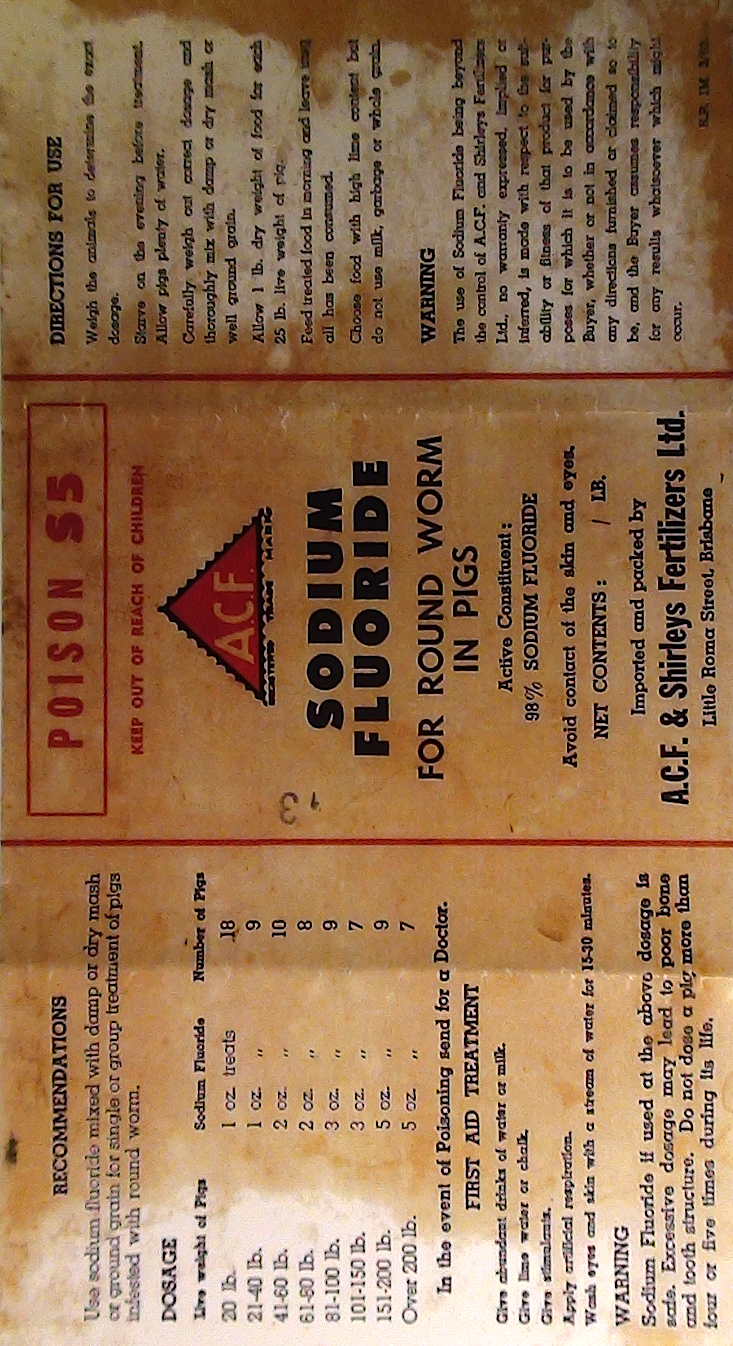 ♦ 

Guinea pigs have a requirement for vitamin C,


because they cannot manufacture or store vitamin C.
(They lack of the enzyme L-gulono-gamma-lactone oxidase).
( THE SAME AS US HUMANS )
True science IS on our side; so our win is inevitable.




It is just taking much longer than it should.