Fluoride and Zebrafish – (danio rerio)
The

Zebra fish is gaining popularity in basic behavioral brain research,




behavior genetics, and in translational studies because they offer




a cheap and efficient alternative to rodents and guinea pigs.

Item – A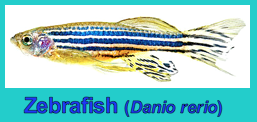 Item – B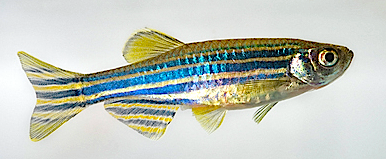 Item – C


Item – D

The researchers placed zebrafish embryos in dishes
containing fluoxetine, which is sold under the
brand name Prozac, for six days…

Biologists at the University of Ottawa have discovered exposing
fish embryos to Prozac affected the aquatic creatures' ability
to manage stress for generations, prompting a call for
further research into the lasting effects of
anti-depressants on humans.
CBC News · 
Original text →

 HERE

OUR COMMENT!
Millions of salmon have instinctively know this for thousands
of  years, that is why they go to so much trouble
to swim up rivers to lay their eggs
– in fluoride free water.

(Sea water contains fluoride.)
See also ⇒ 

HERE

A GREAT VIDEO ⇒ 

HERE
⇐
A slow start, but stay with it!