Bob Hawke & Paul Keating – SOCIAL CREDIT Journal …
THEY SOLD IT !


Bob Hawke & Paul Keating – May 1991.
⇑ RECOMMENDED READING ⇑
.
The Commonwealth Bank was founded under the
Commonwealth Bank Act in 1911 and commenced
operations in 1912, empowered to conduct
both

savings and general banking business.
The clause 504 of the original bank act, made
it possible for the Australian Government to
borrow any sum it needed

without paying




interest or –  paying back the principal.
Please read this again ! 
.
Paul Keating's Labor party initiated a gigantic
fire sale of public assets,
setting in motion a
process that made billions for private


companies  –  at the expense


of everyone else and


Australia's future.

 
.
Keating's sale of Qantas, our National Airline
and the Commonwealth Bank are the
two most notorious examples…
.
All our money gone – it now needs to be –
[ Our taxes keep paying off the interest on billions. ]
A debt ceiling on how much the Australian government
could borrow existed between 2007 and 2013.
The statutory limit was created in 2007 by the Rudd government and set at $75 billion.
It was increased in 2009 to $200 billion,[23] $250 billion in 2011 and $300 billion in May 2012. In November 2013, Treasurer Joe Hockey requested Parliament's approval for an increase in the debt limit from $300 billion to $500 billion, saying that the limit will be exhausted by mid-December 2013.[24] With the support of the Australian Greens, the Abbott government repealed the debt ceiling over the opposition of the Australian Labor Party.
The debt ceiling was contained in section 5(1) of the Commonwealth Inscribed Stock Act 1911[25] until its repeal on 10 December 2013

.
.
Full text ⇒ 

HERE

⇐ [ Not exact…]
.
Banks create dept from nothing & charge interest on it.




THEY DO NOT LEND THEIR DEPOSITS.

$   $   $   $   $   $   $   $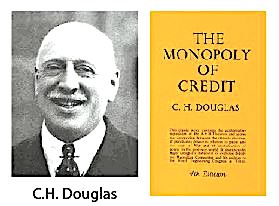 ( You will not be exposed to this at any university! )
⇓  FULL ORIGINAL TEXT ⇓
–   –   –   –   –   –   –
.
BANKS HOLD THE POWER OF LIFE
AND DEATH OVER THE ECONOMY
–   –   –   –   –   –   
Colin Barclay-Smith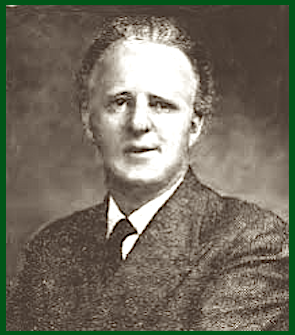 Colin Barclay-Smith

was an Australian journalist who started
studying Douglas's Social Credit proposals during the first years
of the Depression.
He was so convinced of the value of this doctrine that he founded,
in 1932, a journal to diffuse it, the New Era, which had at one time
over 30,000 subscribers.

.
In 1934, Barclay-Smith accompanied Douglas on his tour of Australia and New Zealand.
Barclay-Smith died on May 19, 1957 in Sydney, at the age of 64.
A brilliant writer, Barclay-Smith wrote several booklets on various aspects of Douglas Social Credit.
The last one, 'It's Time They Knew', was published a few months before his death.
–   –   –   –   – 
IT IS TIME THE PEOPLE OF AUSTRALIA
KNEW THE ALARMING FACTS.

TEST YOUR KNOWLEDGE WITH
THE FOLLOWING QUESTIONS:-
.
1)  Do you know that no bank lends money deposited with it?
.
2)  Do you know that when a bank lends money it CREATES it out of nothing?
.
3)  Do you know that bank loans are merely pen and ink entries in the credit columns of a bank's ledger? – They have no other existence.
.
4)  Do you know that practically all the money in the community comes into circulation as a debt to the banks?
.
5)  Do you know that money loaned by a Government bank is just as much a debt to the people as if it were loaned from a private bank?
.
6)  Do you know that "fixed deposits" are a plausible screen to hide the creation of credit?
.
7)  Did it ever occur to you that the banks enjoy this unique facility of creating credit and putting the nation progressively into debt-bondage because they create FINANCIAL credit against the REAL credit created by the people?
.
8)  Do you realize that every time a Government borrows money for a public work, the people are debited with the liability (in perpetuity), but are never credited with the value of the asset?
.
9)  Do you know that every repayment of a bank loan cancels the amount of the loan out of existence?
.
10)  Do you know that Treasury Notes are Government I.O.U.'s — national pawn tickets for pledging the assets of the country to the banks for the loan of OUR OWN financial credit?
.
11)  Do you know that banks purchase bank sites, build premises, and acquire assets at no real cost whatever to themselves — by the simple process of honouring their own cheques?
–   –   –   –   –   –   –
   You may dismiss these affirmations as "incredible", or "absurd", but if you will read on, each one will be proved beyond all shadow of doubt.
Most of us have grown up with only the vaguest notions of money.
.
We are fairly certain that it is the Government's right to print notes and mint coins. For the rest, our knowledge is distinctly foggy.
Most people, for example, labor under the impression that the only money in the community is notes, silver, and copper. But this is a very, very small part of the community's money.
In fact, notes, silver, and copper — legal tender — is used for less than five per cent of the total purchases made.
Over 95 per cent of all business is done by cheques…
.
( IN RECENT TIMES – CREDIT [ Debt ] CARDS. )
–   –   –   –   –   –   –
   Relying on bank credit, indirectly through taxation or directly via borrowing, to fund a Universal Basic Income (UBI) scheme is not tenable.
A fundamental reform of the financial system is the only viable means to ensure a future in which sustainable purchasing power is in the hands of the consumer. There is no need to take from Peter to give to Paul.
Not one penny of anyone's income would need to be redistributed. There is enough for everyone to have an income, a UBI, under a corrected financial system as advocated by Douglas Social Credit.

.