FLUORINE TOXICITY FOR SHEEP BULLETIN No. 121.
80 + years ago!
CSIRO 1938 – (Australia)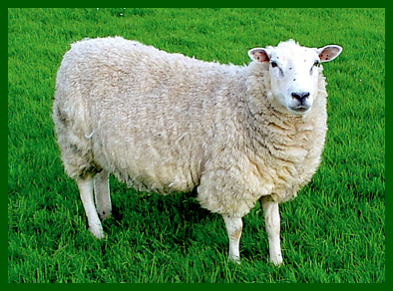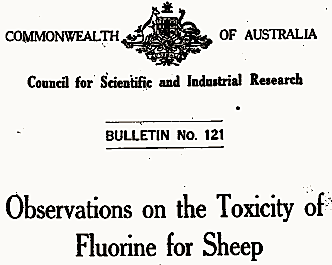 COMMONWEALTH of AUSTRALIA
Melbourne. 1938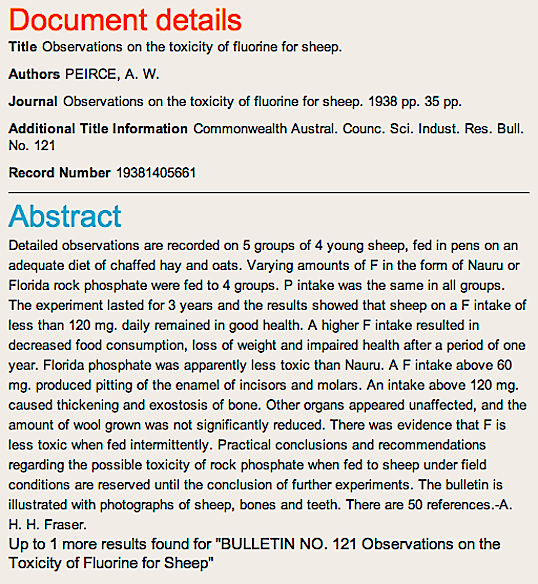 We are sorry that the full text is no
longer provided by us.
    CSIRO was original formed in 1926 as CSIR


(Council for Scientific and Industrial Research)

See also ⇓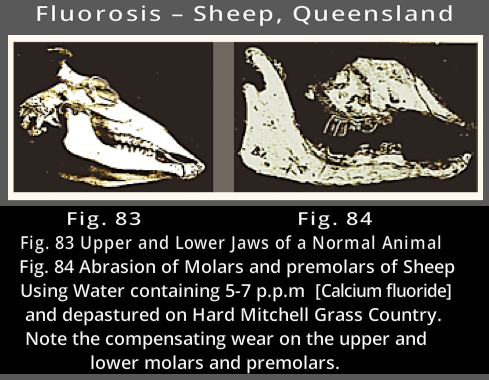 The lethal dose of NaF (the artificial fluoride)
is 50 times smaller than that of CaF2
(The naturally-occurring fluoride)
~ Dr. Hardy Limeback, 
Biochemist and Professor of Dentistry,
University of Toronto, former consultant
to the Canadian Dental Association.

See also
The Fluoridation of Public Water Supplies Act (1963)
Why Not? – Timing, Circumstance,
A Review Of A Review
by Dr Harry
Akers
⇓

ADAQ News – Nov. 2006