NOBEL PRIZE WINNERS WHO OPPOSED FLUORIDATION.
"If it is economic to poison people,
then there must be something wrong
with economics."  ~  Albert Schatz





5)  Corneille Jean-Francois Heymans
(Medicine, 1938)


6) Sir Cyril Norman Hinshelwood
(Chemistry, 1956)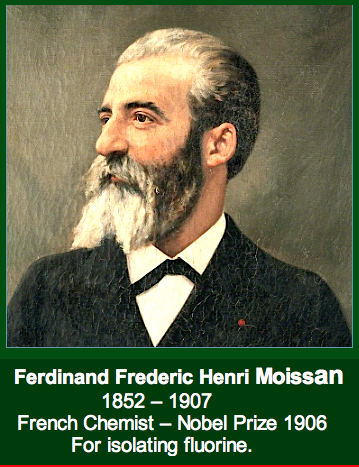 In a 2005 interview, Dr. Arvid Carlsson noted that

"fluoridation is against all modern principles of pharmacology.
It's obsolete. I don't think anybody in Sweden, not a single dentist,
would bring up this question anymore."  [See image #2 above.]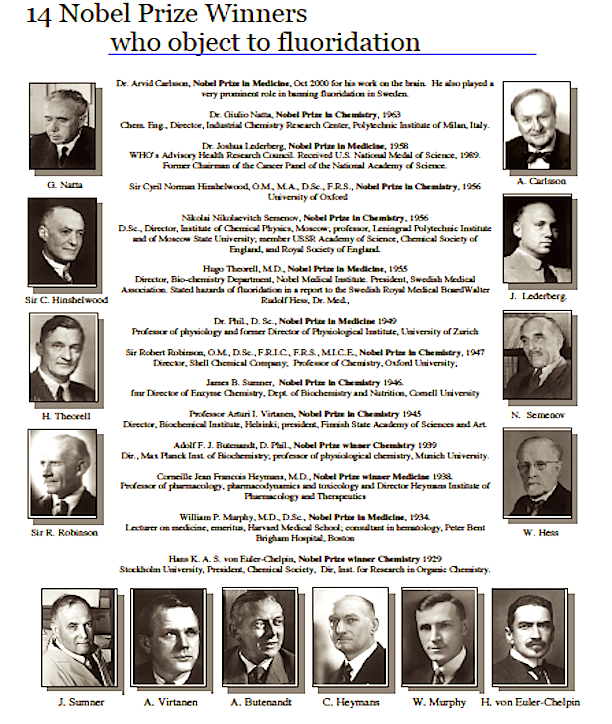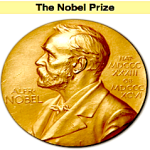 See also ⇓

See also ⇓

Someone needs to explain to me why wanting clean
drinking water makes you an activist, and why
proposing to destroy water with chemical
warfare doesn't make a corporation
a terrorist.