FLUORIDE THE DEADLY TOXIN WITHIN – Prof. Abdul Razak.

According to a recently released
commentary by a Canadian group,


'Parents of Fluoride Poisoned Children'

,
a series of fluoride containing drugs
or so-called fluorinated drugs
have been withdrawn from the market
in the last 10 years due to their
toxic effects on human beings.


He is the First Vice-President of the International Association of Universities
(IAU), a UNESCO affiliated organisation based in Paris. He was President
of the Association of Southeast Asia Institutions of Higher
Learning from 2007- 2008.
.

Professor Dzulkifli Abdul Razes


National Poison Centre

University Sains Malaysia – 
2001
FLUORIDES, THE DEADLY TOXIN WITHIN
   Following the recent withdrawal of the cholesterol-lowering drug Lipobay, there is now a new perspective to the issue, the drug being a fluoride-containing compound. The drug, also known by its generic name,

cerivastatin

, is one of the many such compounds pulled off the shelves in the last few years. – Cerivastatin consists of a fluorophenyl linked to a pyridine
Cerivastatin was taken off because of at least 40 deaths worldwide, 31 in the US alone. According to a recently released commentary by a Canadian group,

'Parents of Fluoride Poisoned

Children'

,

a series of fluoride containing drugs or so-called fluorinated drugs have been withdrawn from the market in the last 10 years due to their toxic effects on human beings. One notable example is the combination "Fen-Phen" (a generic combination of fenfluramine and phentermine, the former being a fluorinated drug type) which was said to have weight-reducing effects. Others are dexfenfluramine (Redux) and fenfluramine (Pondimin).
.
There are at least eight other examples of fluorinated drugs withdrawn so far, because serious side effects on the heart, and for suspected adverse influence on thyroid hormone activity.
They include, last year, cisapride (Propulsid) because of its severe side-effects on the heart. In 1999, two drugs were withdrawn.
These were an anti-allergy drug, astemizole (Hismanal); and grepafloxacin (an antibiotic, Raxar) because they too were associated with similar adverse events.
In 1998, patients with congestive heart failure using the drug mibedrafil (Posicor) showed a trend to higher mortality, causing it to be withdrawn.
Alredase (Tolrestat, an anti-diabetic) was withdrawn in 1997 after the appearance of severe liver toxicity and deaths among several patients. In the same year too fenfluramine (part of Fen-Phen) and dexfenfluramine were withdrawn.
In 1993, flosequinan (Manoplax, a heart drug) was withdrawn when it was shown that the beneficial effects on the symptoms of heart failure did not last beyond the first three months of therapy. After that, patients had a higher rate of hospitalization than patients taking a placebo.
.
Of the many fluorinated drugs that remain in the market, some carry warnings of serious cardiac toxicity, for instance halofantrine, a schizonticidal drug. More specifically, other fluorinated drugs, although they have not yet been withdrawn, are known to cause muscle wasting or rhabdomyolysis; like cerivastatin.
For instance, the PFPC commentary noted that the fluorinated antibiotic fluoroquinolone, used to treat infections, is reported to cause tendonitis and rhabdomyolysis. In fact product information for such antibiotics (enoxacin, fleroxacin, norfloxacin, sparfloxacin, and tosufloxacin) was amended in Japan in October 1994, to state that rhabdomyolysis may occur. Reportedly, the tragic story involving fluorinated drugs (the fluorophenyls in particular, initially limited to industrial use involving dyes and pesticides) can be traced way back to the 1930s when they were used to treat hyperthyroidism.
   The use followed a discovery by IG Farben (Bayer)
and Knoll's scientists that all fluoride compounds
can interfere with thyroid hormone activity.
In the liver especially, organic fluoride compounds undergo extensive transformation, mainly via oxidative demethylation, involving the thyroid hormone (T3) mediated P-450 enzyme system. And the resulting metabolites may have higher activity and/or greater toxicity than the original compound.
The activity of organic fluoride compounds on the P-450 enzyme system is critical as it relates to the elimination of many other drugs. Inhibition of these enzymes can cause other drugs to accumulate to dangerous levels in the body, leading to hazardous drug interactions.  In many cases fluorinated drugs are being implicated as documented in hundreds of well-established studies.
Moreover, adds PFPC, the metabolites produced by organic fluoride compounds in the liver can be transferred to the fetus through various pathways, including circulatory via placental passage, gastrointestinal via fetal swallowing, and respiratory secondary to fetal lung absorption. This may lead to congenital abnormalities as in the case of fluconsazole (Diflucan).
In short, going by the above evidence, fluorinated drugs seem to pose a number of risks associated with the fluorine or fluoride contained in them. It raises even more concern when fluoride itself is present in many industries and products, including food and drinks, without any rigorous evaluation or monitoring.
.
Of late, we have managed to label all toothpastes containing fluoride in this country. [-] But this is clearly a minuscule effort in the attempt to regulate the use of fluoride as an inherent poison. We need to do more now.

For more information, contact:
National Poison Centre at
University Sains Malaysi
a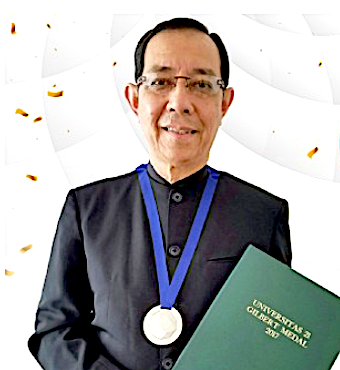 Professor Dzulkifli Abdul Razes


(Professor Dzulkifli Abdul Razes


recent post is 

Vice Chancellor
at

Albukhary University

)

Info on Fluorinated Medications

  HERE