FLUORIDE-Corrosion Associated with "Fluorination"+

False information would suggest that fluorides are not corrosive, 

but as
can be seen here, this is not so.
This accelerated corrosion has huge
financial implications for the life
 expectancy of the metal infrastructure


of our modern civilisation: –
Your car, hot water system, house
plumbing, the water infrastructure
of cities, 

and 

the mercury

 in teeth
fillings will all be subject to more 


 corrosion in a fluoride environment.

Doc. A – 
This is a large file – may be slow to load  ⇓ 




See also ⇒
HERE
⇐ The book

CORROSION RESISTANCE OF

 NICKEL-CONTAINING ALLOYS in
HYDROFLUORIC ACID, HYDROGEN FLUORIDE & FLUORINE
Publication No 443 (CEB-5)


⇒

HERE

⇐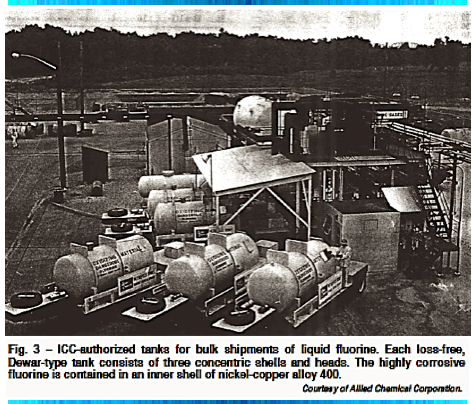 CATASTROPHIC CORROSION OF TYPE 304  STAINLESS STEEL
IN A SYSTEM CIRCULATING FUSED SODIUM FLUOROBORATE
By J.W.Koger & A.P. Litman
JANUARY 1970
OAK RIDGE NATIONAL LABORATORY
Oak Ridge, Tennessee
Operated by
UNION CARBIDE CORPORATION
for the
U.S. ATOMIC ENERGY COMMISSION
 Full text ⇒
HERE



Letters ⇒
HERE
⇐


Doc. E – More documents available →
HERE

INDIAN RESEARCH



 –







Link to this site ⇓


Thousands of kilometres of asbestos water
pipes in Australia release asbestos
fibres into the drinking water

accelerated by corrosive fluorides.
WARNING:
COTHES WASHED IN ASBESTOS CONTAMINATED
WATER WILL RELEASE ASBESTOS ON TO
YOUR SKIN AND INTO THE AIR – YOUR
LIVING AREA – WHERE YOU BREATH
IF YOU USE A CLOTHES DRYER

David Cunningham (Patton

)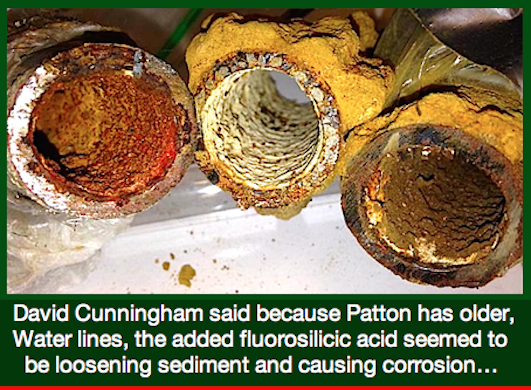 Not a good idea to wash your valuable


'Tucker car'

in fluoridated water!