BABIES-VICTIMS OF FLUORIDE PROMOTERS [b]
Results reveal that anemia was reduced
and pre-term and low-birth-weight
babies were considerably
fewer in the fluoride-
avoidance group
as compared to the control.






59 second Youtube ⇓
→
Lead, mercury & fluoride a deadly combination. 

←



For every 17 micrograms of lead in your body,

your
IQ
is reduced by 9-10 points –
FOR EACH GENERATION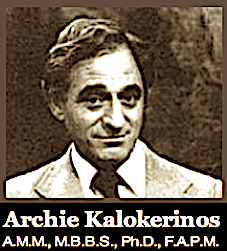 .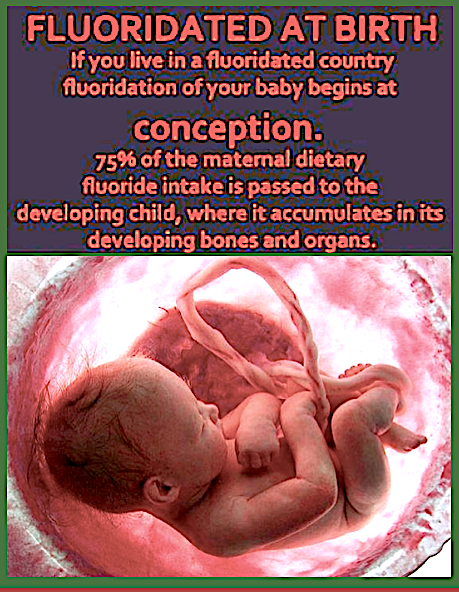 LARGE FILE →  HERE  

←
In an effort to promote breastfeeding,
Venezuela's Congress is considering a 
proposa

l


to ban baby bottles

 entirely within the country.




 

Odalis

 

Monzon,

 

one of the legislators behind the measure,
spoke on state television last Thursday, saying
"We want to increase the love (between
mother and child) because this
has been lost as a result
of these transnational
companies selling formula."


(extract only )
.
"Removing iodine from the food supply
is a form of domestic bio-terrorism"
.
   Supplying daily intake of iodine for whole body sufficiency (100-400) times RDA gives protection against goitrogens and radioactive iodine/iodide fall-out; improves immune functions, resulting in an adequate defence system against infection; decreases singlet oxygen formation which is the major cause of oxidative damage to DNA and macromolecules, resulting in and anticarcinogenic effect in ever organ in the human body; results in a detoxifying effect by increasing urinary excretion of the toxic metals lead, mercury, cadmium, and aluminium, as well as the goitrogens FLUORIDE AND BROMIDE; normalizes hormone receptor functions resulting in improved responses to thyroid hormones both endogenous and exogenous; and results in better control of blood sugar in diabetic patients; stabilizes cardiac rhythm, obviating the need for the toxic sustained release for of iodine amiodarone; and normalizes blood pressure without medication in hypertensive patients. Iodine deficiency in the major cause of cognitive impairment, worldwide. Therefore, iodine sufficiency would result in optimal cognitive function. A properly functioning grey matter is the greatest asset of a nation…
WE SUGEST READING THIS AGAIN

.
..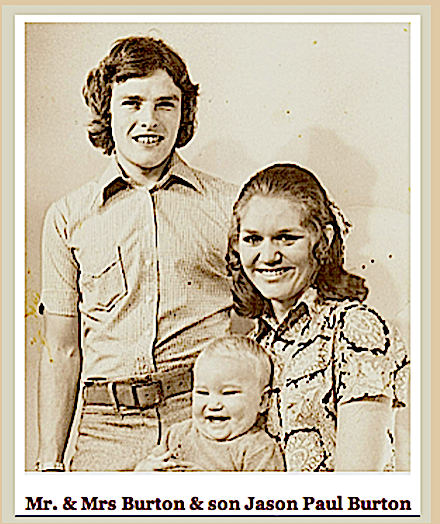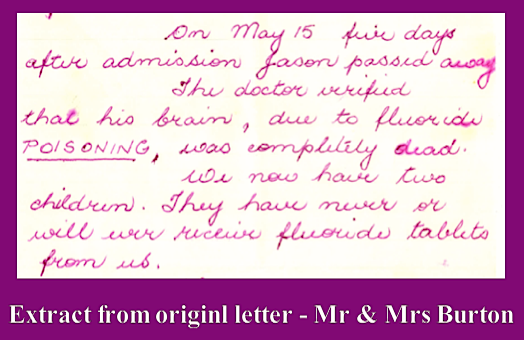 Fluoride avoidance reduced anaemia in pregnant women, decreased pre-term births and enhanced babies' birth-weight, concludes leading fluoride expert, A. K. Susheela and colleagues, in a study published in Current Science – (May 2010).
Susheela's team explains that anemia in pregnancy, which can lead to maternal and infant mortality, continues to plague many countries despite nutritional counseling and maternal iron and folic acid supplementation. This is the first examination of fluoride as an additional risk factor for anemia and low-birth-weight babies.
Anemic pregnant women living in India, whose urine contained 1 mg/L fluoride or more, were separated into two groups. The experimental group avoided fluoride in water, food and other sources and ate a nutritious diet per instruction. The control group received no instructions. Both groups supplemented with iron and folic acid.
Results reveal that anemia was reduced and pre-term and low-birth-weight babies were considerably fewer in the fluoride-avoidance group as compared to the control. Two stillbirths occurred in the control group, none in the experimental group.
Susheela et al. writes, "Maternal and child under-nutrition and anemia is not necessarily due to insufficient food intake but because of the derangement of nutrient absorption due to damage caused to GI (gastrointestinal) mucosa by ingestion of undesired chemical substances, viz. fluoride through food, water and other sources."
Fluoride avoidance regenerated the intestinal lining which enhanced the absorption of nutrients as evidenced by the reduction in urinary fluoride followed by rise in hemoglobin levels, they report.
Could the same thing be happening in the United States? State University of New York researchers found more premature births in fluoridated than non-fluoridated upstate New York communities, according to a presentation made at the 2009 American Public Health Association's annual meeting.
Current Science reports that adverse reactions of fluoride consumption are known to occur including reducing red blood cells, reducing blood folic acid activity, inhibiting vitamin B12 production and the non-absorption of nutrients for hemoglobin biosynthesis.
"Citizens must demand that water fluoridation be stopped," says attorney Paul Beeber, President, New York State Coalition Opposed to Fluoridation, Inc. "It's disturbing that public-health officials and organized dentistry continue to ignore the overwhelming evidence revealing fluoride to be non-nutritive, unnecessary and unsafe," says Beeber.
Source: NYS Coalition Opposed to Fluoridation, Inc.
NYC COUNCIL MEMBER VALLONE
Fluoride / Infant Warning
New York City Council member Peter Vallone, Jr.


has

 

introduced a resolution

 calling for infant
fluoride warnings on the city's water bills.
This comes on the heels of the city of Milwaukee
and the State of New Hampshire both passing laws

requiring infant fluoride warnings for water customers.
Fluoridation and vaccination are two very different issues.
However, they share several commonalities:
1) – Fluoride is an adjuvant; vaccines contain adjuvants. Adjuvants evoke an inflammatory immune response. In other words, people made ill by one are at high risk of being harmed by the other. 
.
2) – Fluoridation and vaccination are promoted through medical mandates.
Medical mandates are politics pretending to be science.
They benefit corporate stakeholders, not public health and not individual consumers with inflammatory or autoimmune disease. 
.
3) – Fluoridation and vaccination proponents dismiss ethics, deny science, denigrate opponents, distract focus, and disrupt civil dialogue in order to deceive politicians and public with well funded disinformation campaigns. 
Once you are against fluoridation there is no going back.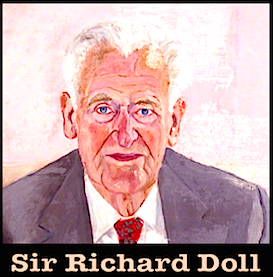 http://drsuzanne.net/dr-suzanne-humphries-oral-intravenous-vitamin-c/

"

 
Fluorides are filtered from the blood by the kidneys
and excreted in the urine. Renal function is quite
important and may be closely related to the
differences of susceptibilities to F.
toxicity in the general population.
F. may accumulate more readily in individuals
who have impaired renal function
and, therefore, affects them more seriously.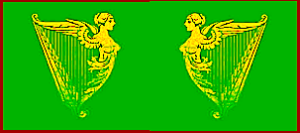 F

luoride

 Whistle  Blowers