Fluorides Are Pharmacological Drugs – TGA +

Native Wildlife Maimed by ALCOA
Fluoride Smelter Emissions


"FLUORIDES ARE NOT ESSENTIAL FOR HUMAN
GROWTH AND DEVELOPMENT"

The European Commission Stated  [SCHER 2011]

The main purpose of this page is to demonstrate
that fluorides ARE pharmacological chemicals,
and dangerous, contrary to statements by
some members of the dental industry.

Clean drinking water is a basic human right;




and its systematic use as a dispensary of a




substance fo

r medical purposes

is deplorable

.

The TGA is very selective in what it
approves and what it condemns.
Legislative amendments made on 11 July 2019 put
an end to any uncertainties about regulatory responsibility
by explicitly excluding fluoridated drinking water from
the scope of Australia's Therapeutic Goods Legislation.!
Please remember:
[ The TGA Is Funded By Drug Companies! ]
[ The TGA Is Funded By Drug Companies! ]
The CSIRO is also now corrupted by industrial dollars

EXTRACT ⇓


ORIGINAL FULL TEXT ⇓
PLEASE NOTE ⇓
The TGA Is Funded By Drug Companies!
The TGA Is Funded By Drug Companies!
First, the NHMRC includes in that statement its conclusion that there is
reliable evidence that there is no association between the specified
goods with cancer, Down Syndrome, cognitive dysfunction,
lowered intelligence or hip fracture.
[ 

We are SO 

relieved to hear this

!!! 

]


Therapeutic Goods Administration (TGA) is responsible for regulating




therapeutic

 goods, including prescription medicines, vaccines,
sunscreens, vitamins, minerals, medical devices, blood and
blood products.  

F

ortunately our garden plants, many


weeds and industrial chemicals are also used
for healing, and they cannot be patented
and are therefor un-regulateable.
.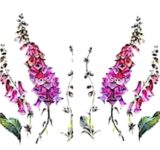 ⇓   ⇓   ⇓   ⇓   ⇓   ⇓   ⇓

The TGA requires all medications come supplied
with a published full disclosure of known side effects.
This is NOT being done by the water suppliers using
fluoride, which IS a legally recognised medication.






The TGA was responsible in Australia for the
removal of various medications that could
threaten the sales of vaccines! 

Dental fluorosis is also a sign of thyroid dysfunction.
Any anti-thyroid substance administered during
the time of enamel formation will produce
the effects seen in dental fluorosis.
In 1990,
EPA Scientist Safe Drinking Water Standard for Fluoride.
the Office of Drinking Water at EPA, was fired for publicly
questioning the honesty of a long-awaited government
animal study designed to determine
if fluoride causes cancer.

Natural calcium fluoride is about 1,000 times less toxic
than hydrofluorosilicic acid or sodium fluoride,
and this is because your body can't
absorb nearly as much.


Note:

Sodium fluoride is pharmaceutical grade fluoride,
which is used in most studies, but is NOT
the fluoride added to water supplies.



Even more disturbing than the lie about the "benefits"
of having "optimally fluoridated water," is the fact
that the majority of physicians do not know how
to treat fluoride poisoning, nor do they even
know to look for it, or diagnose it.
Fluorides have numerous simultaneous
inter-reactions with a range of enzymes,
nutrients, nutritional deficiencies other poisonous
substances, infections, and radiotherapy,
so as to justify the term:- 
'Multiple Fluoride Inter-reaction Syndrome'. USE OF WATER SUPPLY AS VEHICLE FOR DRUGSHormone-Altering Chemicals & How to Avoid Them


Full text – updated version ⇓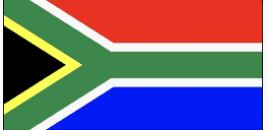 The laws of nature cannot be reversed
to suit pleasure, profit or politics.

⇓  Paul Connett, PhD 

⇓


We have now entered a world when political fact checkers




feel free to attack and contradict the findings of scientific papers.
.


.