FLUORIDE papers by Margaret Cammack Smith (1935)
Paper # 1 of 3
Extract:
Press Release, U.S. Dept. of Agriculture,
23 April 1935
HER FULL  ORIGINAL TEXT →
HERE
Paper # 2 of 3

More by Margaret Cammack Smith
Extract:
"…Work in this laboratory has shown that
fluorine interferes with the normal
development of teeth and bones.
In 1932 fluorine in drinking water was shown
to be the cause of a dental disease in
humans known as mottled enamel,
and this dental damage was
produced experimentally in rats, dogs, and

guinea pigs by fluorine feeding or injections… "
FULL  ORIGINAL TEXT → 

HERE

Paper # 3 of 3


More by Margaret Cammack Smith
Extract:
"…To one who is familiar with the disfiguring dental defect
known as mottled enamel which affects the teeth of every
person who drinks water containing as little as 1 ppm.
of fluorine during the years of tooth formation, this
recommendation [water fluoridation] seems,
to put it mildly unsafe. There is ample
evidence that mottled teeth, though they
be some what more resistant to the onset of
decay, are structurally weak, and that unfortunately
when decay does set in, the result is often disastrous… "
FULL  ORIGINAL TEXT →  

HERE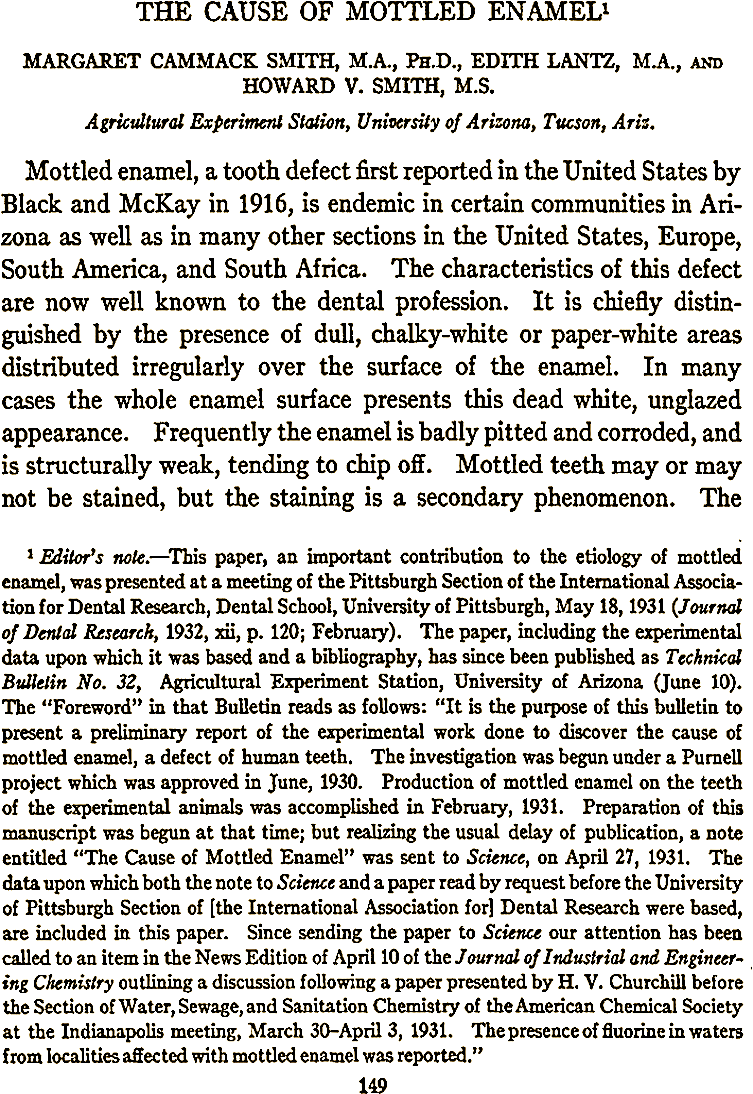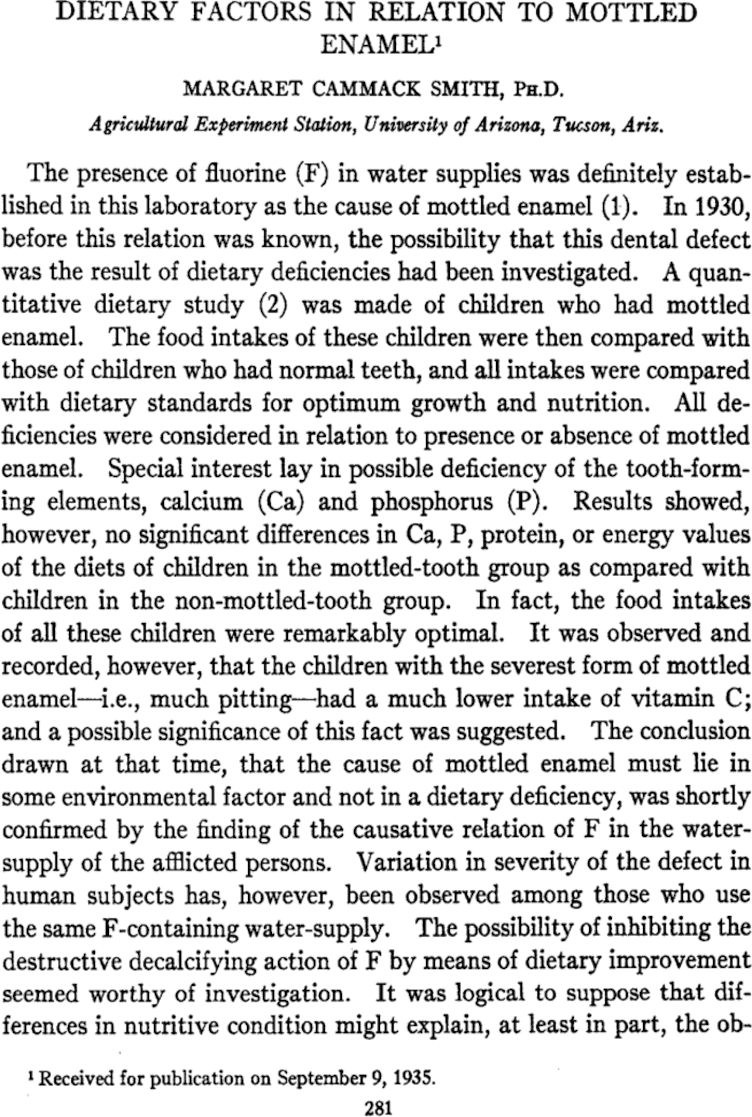 Margaret Smith produced many research papers.






by
G.L. Waldbott M.D.
(This is the complete book – a little slow to load.)


 How many lab animals and humans need to suffer
before we learn fluoridation is a dangerous fraud?
Eighty + years is a long time for $cience to stall!