Fluorides Are Pharmacological Drugs – TGA
"FLUORIDE IS NOT ESSENTIAL FOR HUMAN
GROWTH AND DEVELOPMENT"
The European Commission Stated [SCHER 2011]

The purpose of this page is to demonstrate that
fluorides ARE pharmacological chemicals,
contrary to statments by some members 
of the dental industry.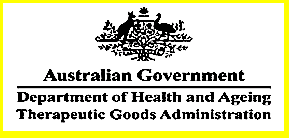 ORIGINAL FULL TEXT ⇓


⇓   ⇓   ⇓   ⇓   ⇓   ⇓   ⇓
Down 

the page a little.

The TGA requires all medications come supplied with a published
full disclosure of all known side effects. This is not being
done by the water suppliers using fluoride,
a legally recognised medication.
Dental fluorosis is a sign of thyroid dysfunction.
Any anti-thyroid substance administered during
the time of enamel formation will produce
the effects seen in dental fluorosis.